About one of our mobile studio.
Posted by admin on November 10, 2022
---
Once, it was only me, and I had to constantly travel around the world. Every one or two years, I have been in a different country. To work on my projects, I had a limited, compact, movable, but capable studio. This post is about this studio that is still with me.
The core is a desktop PC, with a Ryzen processor and NVideo RTX video card. It would be easier to travel with a laptop, but I prefer a desktop PC. When I travel I ditch the case and the power block and buy it in the new place.
A green and white screen. A DSLR camera on a tripod, and soft lighting. All of these are collapsable and don't weigh much.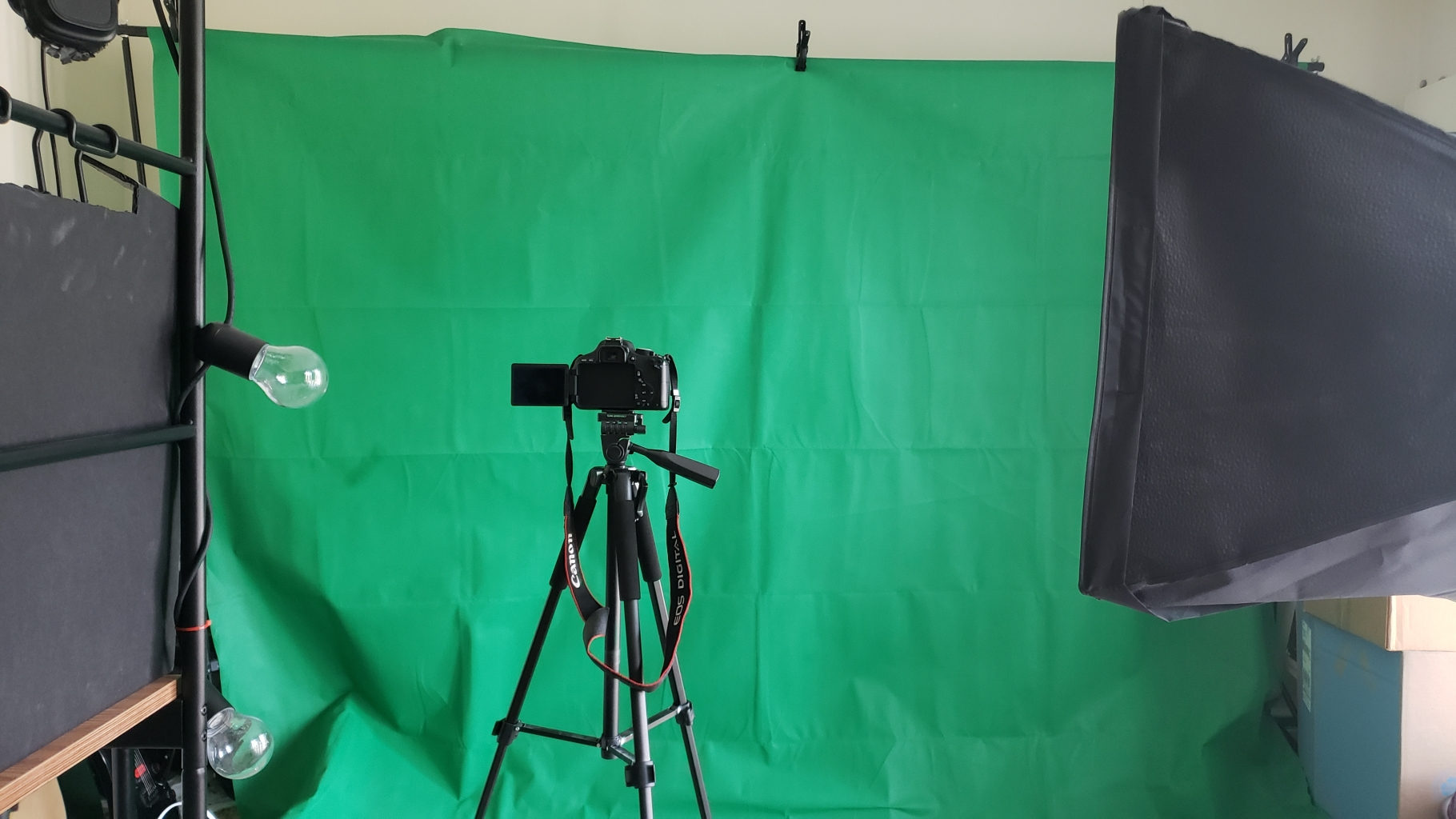 For music production, now we have a midi keyboard and a wide set of guitars and bass guitars. But I used to use just pc keyboard and one cheap guitar that I sell when travel.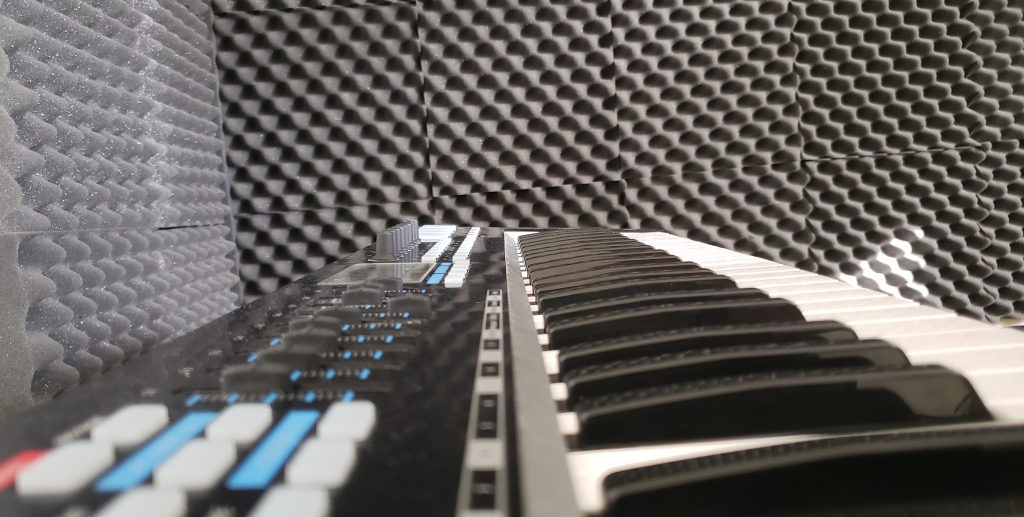 An audio interface is the most popular one: Scarlette. And tube preamp + compressor.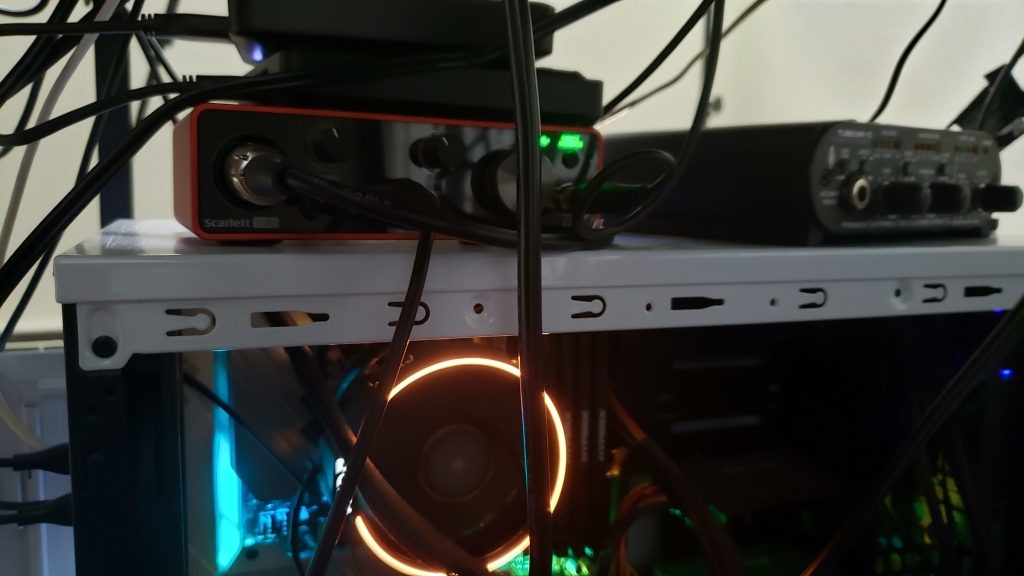 A condenser microphone, and Samson headphones.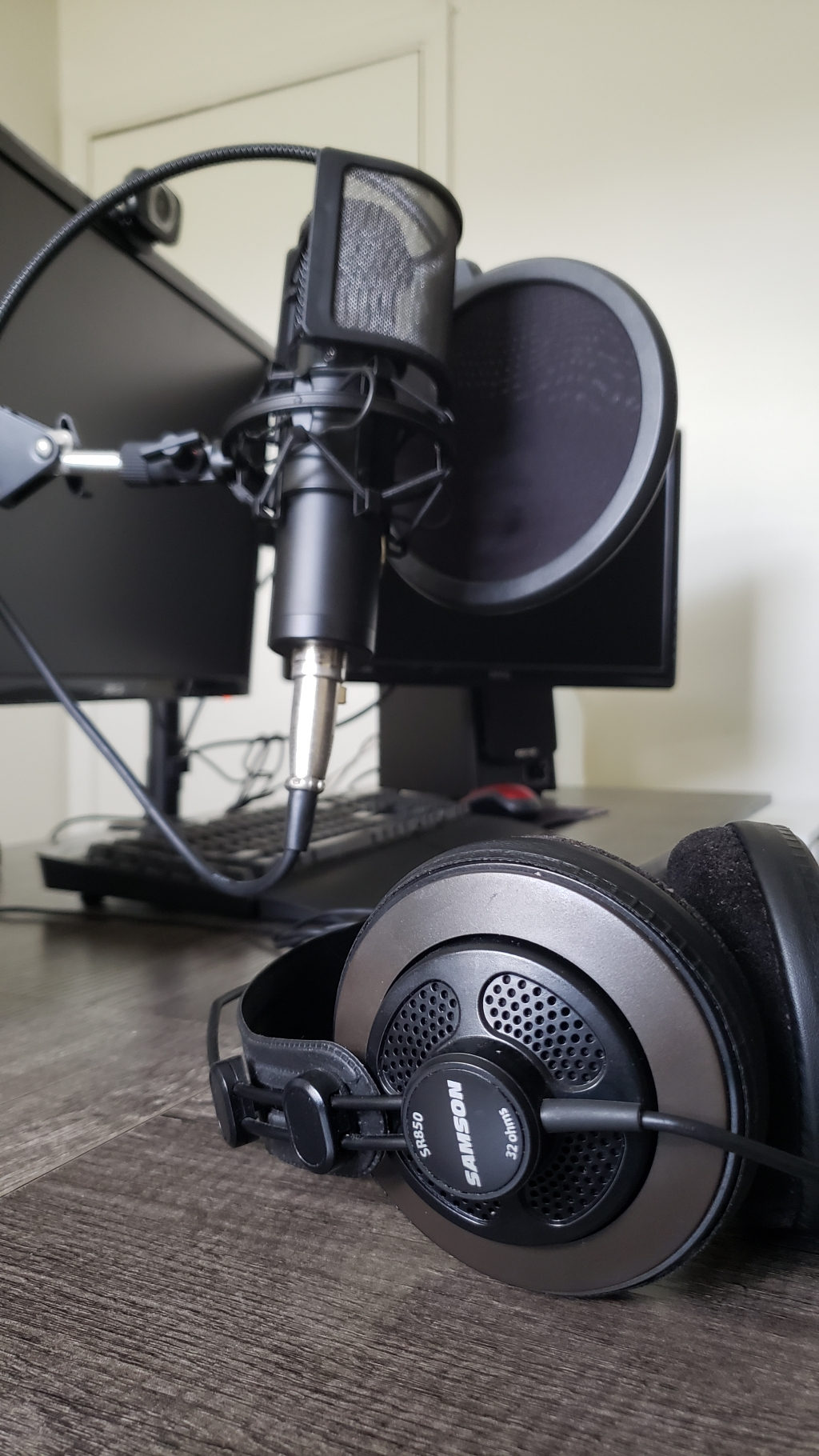 For video recording, and camera tracking is easier to use just an iPhone. As software, for 3D modeling expensive choice is Maya 3D, as a free alternative Blender is fine. As a game engine, Unreal Engine is free until you earn one million dollars. Godot is always free. For music production, Fruity Loops is 200$ for the Producer edition. And Adobe all applications about 1000$ yearly. Free alternatives would be: Gimp instead of Photoshop, and DaVinci Resolve instead of Premier.
---
Category: Studio
Tags: studio